Stockbroking houses offer exciting sub-broker offers to attract potential customers. Since there are many such firms, there is strong competition existing between them.
Therefore it is essential to compare the best ones on various parameters such as research, customer service, training, and support, offers, geographical presence etc. before deciding to finalize one.
The network of sub-brokers and franchises enables the stockbroking houses to ensure their accessibility in various parts of the country through the online as well as offline modes.
Based on all such factors, the top 5 sub-brokers in the Indian market are as follows:
---
Top 5 sub-broker offers:
The exiting sub-broker offers provided by the top 5 stock broking houses in the current scenario are as follows:
1. Angel Broking Franchise:
Angel broking is the best and the oldest stock broking house in India that has a wider offline presence from which most of its revenue is generated.

It has its existence in the market since the year 1987 and provides its customers with the option of choosing from among the four business models, namely franchise, master franchise, sub brokership, and Remisier model.
It has more than 11000 branches in various parts of the country. It is well known for its excellent back-end support to its clients and partners.
The sub-broker offers provided by Angel Broking Franchise are as follows:
Its revenue-sharing options are quite flexible and the revenue sharing is done on the basis of performance of the business partners.
The initial investment needed to start the franchise business of this stockbroking house is quite affordable, i.e only ₹50,000.
For acquiring the potential clients, the time taken is very less, i.e just 5 minutes and their free Demat account is also opened.
The firm provides a brokerage cashback of flat 20%.
Clients get the option to trade in a number of assets on its platforms using any device as per their convenience
The top partners of the business model get rewarded through international and domestic offsite trips at the regional as well as PAN India level.
With its high brand equity and complete support, it helps its partners grow in their stockbroking business career.
It provides tips for trading as well as recommendation to help the partners take the right investment decision to stay profitable in their venture.
Angel Broking sub-broker offers include:
Free Demat Account for your clients
Free Annual Maintenance charges (AMC) for the first year
Low deposit initial costing
Revenue share up to 80%
---
2. IIFL Sub broker:
This is the 2nd best stockbroking business in the industry which has registered significant growth in the last 3 years.  IIFL was started during the 1990s, with the business partnership model being established in the year 2003.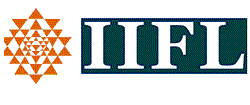 The firm is known for its credit line as well as portfolio management services. It provides a range of trading instruments to the clients along with advisory support.
Its presence can be seen across 900 Indian cities and towns. Its presence is quite prominent in northern India such as Delhi, Himachal, UP Punjab, Haryana etc. 
It provides the following amazing sub-broker offers to its potential clients:
The revenue sharing in this franchise business is decent enough and is approximately 50%-80% depending according to the volume of the business transacted by the client.
It provides research reports to the clients and business partners for free.
Free Demat and trading account opening option is also provided by it.
It provides assistance to the business partner in setting up the workspace where he would carry out all the business operations.
The margin money requirements in IIFL sub-broker is quite less.
Even the IIFL sub broker charges are negotiable and won't give business enthusiasts a headache.
You can get an extended credit period with it.
The best offer you get with it is that the packages for the sub-broker clients can be customized as per the needs.
You can get a minimum payout every month which is guaranteed for sure.
This stockbroking house has an easy on-boarding process of its sub-brokers.
In order to ensure easy sales pitch, it provides an advanced trading platform including one of the top mobile trading apps in the country – IIFL Markets.
IIFL Sub broker offers include:
Free Tab for your business
Guaranteed minimum payout every month
2-Day onboarding
Free Demat & Free Trading Account for your clients
---
3. Sharekhan Franchise
This is the third-best stockbroking house in India with a decent offline presence across various small and large cities. Shripal Morakhia started it in the year 2000. In just two decades of its presence, it has caused a tremendous impact on potential customers.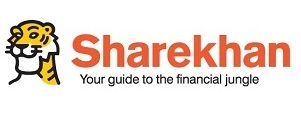 Sharekhan provides a perfect platform for someone who wants to establish a career in the stockbroking industry.
It is a renowned brand with over 3500 sub-brokers operating under it. There are more than 600 cities and towns in India across which its branches are spread.
It provides various business models namely Power Broker, Independent Financial Advisor, and Remisier model. The investors, traders, corporates as well as NRIs can avail the brokerage services of this stockbroking firm.
The lucrative sub-broker offers provided by this stockbroking house include:
Its sub broking business provides a high revenue share of about 70%.
The initial investment needed to start the sub-broker business is only ₹70,000.
The KYC process needed for the sub-broker clients can be completed quickly through the online mode.
The sub-brokers clients get the advantage of free Demant account opening.
It provides zero margin account opening.
It has trading platforms which you can easily access across a range of devices as well as browsers.
Clients get the option to trade in a number of assets as per their choice and requirements.
You can get a high-level research report and support in marketing. Along with this, training is provided to keep the clients updated.
Sharekhan sub-broker offers include:
Zero-Margin Trading Account
Free Demat Account
Revenue Sharing up to 70%.
2-day onboarding process
Sharekhan offers a lucrative business partnership where the sub broker will reap endless benefits. Read why partner with Sharekhan to know more.
You can read Sharekhan Sub Broker Eligibility to check your eligibility.
---
4. Motilal Oswal Franchise
This franchise business is known for its high yielding sub-brokers. It has a good offline presence in over 500 cities of the country with more than 2200 branches and offices.

There are different business models offered by it for its potential clients to ensure that the needs of different types of customers are effectively met. These are Channel Partner, Franchise, Remisier, Employee to Entrepreneur Program.
The sub-broker-offers of Motilal Oswal Franchise are as follows:
It provides discounts as well as cashback in the brokerage.
You get the benefit of reduced margin deposits.
You can avail the part funding in investment.
Complete advisory support is provided with no limitation and restriction.
The firm consistently conducts the seminars and workshops for the partners as well as the employees so that they are capable enough to face the tough competition in the existing scenario.
It provides training to the clients in which they are taught about the different selling techniques, using digitization and technology, effective ways of acquiring clients, etc.
Motilal Oswal Sub-broker offers include:
Free Training and seminars every month for you and your team
Brokerage Cashback up to ₹2,000 for your clients
Dedicated Relationship manager assigned to you
Free Research and recommendations
---
5. Nirmal Bang Franchise
This is among the top 5 stock broking houses in India with over 3000 franchisees spread across the country. It was established in the year 1986 and provides a wide variety of products to its customers such as currency, derivative, commodity, equity, IPO, depository services, mutual fund, and PMS.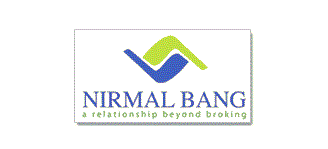 Today it is a network of sub-brokers is quite strong. It is registered with numerous stock exchanges in India such as BSE F&O, NSEC, MCXC, BSEC, NSE, BSE, NSE F&O MCX, NCDEX, NSDL, CDSL.
The sub-broker offers that this stockbroking house provides its potential clients are:
You can get reduced brokerages as well as cashback on them.
It provides an increased credit limit and increased credit period.
It has reduced margin money and low initial deposit.
To ensure that its staff are well trained and educated, an onboarding manager is appointed 
Through a dedicated relationship manager, the support for acquiring new clients is provided.
It provides research reports to its clients so that they are aware of the latest trends in the market. Besides these tips and suggestions for trading are provides to ensure ease and convenience. This helps the clients in remaining profitable most of the times.
Nirmal Bang Sub-broker offers are:
Dedicated RM for your team
Free Research on a regular basis
Exclusive Deals on brokerage for your clients
With this, we would like to wrap up with the review on some of the top sub-broker offers you can avail in the stockbroking business in India.
These sub-broker offers are primarily around:
Free Demat Accounts
Brokerage Cashbacks
Free Research
Dedicated Relationship Managers
Regular training and seminars
Marketing Support
Extended Credit Period
Low or no margin account
In addition to the ones listed above, there are other stockbrokers as well.
Read :
Now, you have to see which offer(s) excites you more, and accordingly, you can make a decision to go ahead with any of these stockbroking companies for your partnership.
If still have any confusion, you can choose any one of the below stockbrokers to know the process, eligibility, and other requirements for becoming a sub broker:
If you need any assistance from us in this matter, just fill in this form below and we will guide you further:
---
Learn More:
In case you would like to learn more about the stockbroking business basics, here are a few references for you: